CLICK HERE TO DOWNLOAD
THE FOLLOWING INFO. BROCHURE IN LARGER .PDF FORMAT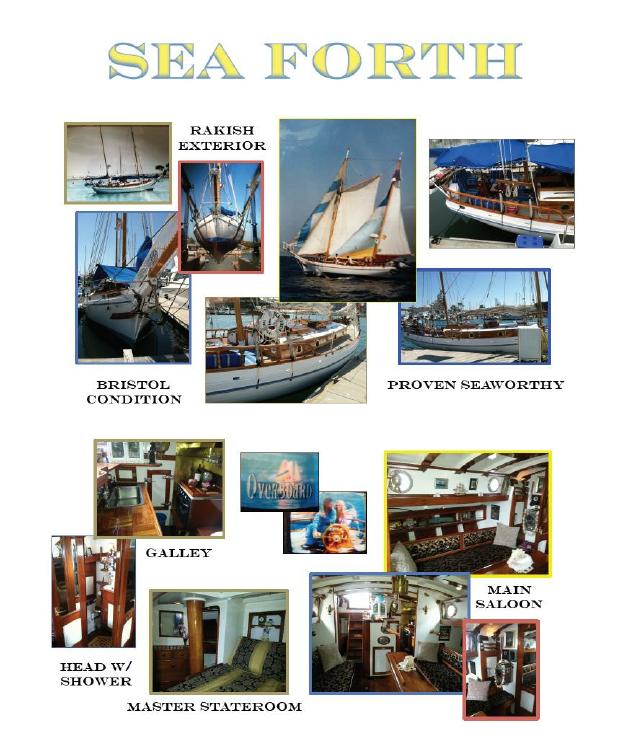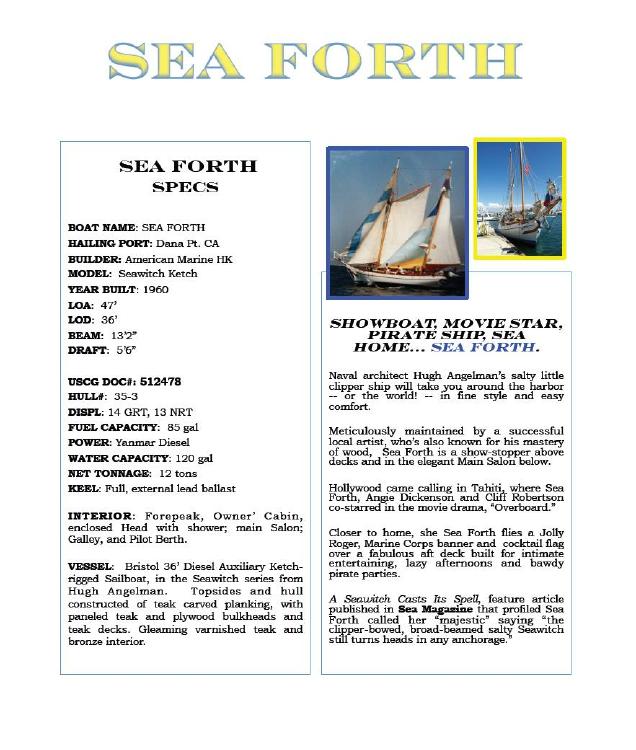 Click here to download full sized .pdf brochure
The Sea Forth starred, along with Cliff Robertson, Angie Dickinson, and Southern Cross, in the 1978 Factor-Newland production entitled Overboard. The Southern Cross appeared in the California scenes, while the Sea Forth starred in the Tahiti scenes.
With Sea Forth's full blown movie star status, and several fine photographs contributed some time ago by Stephen Carlson of the Sea Quest, we couldn't resist adding this page. We're hoping Dale and Laura will soon have something to add about their celebrated Sea Witch.
Here's an interesting article about Sea Forth from Sea Magazine, entitled "A Seawitch Cast Is Spell" by Peter Bohr:
http://seamagazine.com/boattests/DM_article.asp?id=402
article first appeared in the February 1989 issue of Sea Magazine.
---
Click on thumbs for larger view